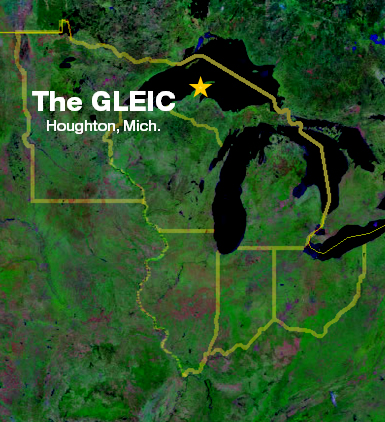 The Great Lakes Environmental Infrastructure Center (GLEIC) is the Environmental Protection Agency's (EPA) environmental finance center for EPA region 5 states. As Such, the GLEIC serves small communities (population of less than 10,000) in Indiana, Illinois, Michigan, Minnesota, Ohio, Wisconsin, and 35 federally recognized American Indian governments.  It offers these communities free technical assistance and training on environmental program financing and management.
The GLEIC also conducts research focused on innovative solutions to the challenges of providing safe and reliable drinking water and reducing water pollution, air pollution, and solid waste. The GLEIC partners with local, state, and tribal governments.
The GLEIC can support you in a variety of ways, many of which are free for local and tribal agencies: connecting you with other professionals, offering trainings, advising, and providing a wide variety of resources such as publications and demonstrations of research guidance projects. To learn more about the GLEIC, please visit our Who We Are  and our What We Do  pages.  And, to learn more about the resources we provide, please visit our Resources page.
To contact the GLEIC team, please e-mail gleic-support@mtu.edu or call (906) 487-2102.